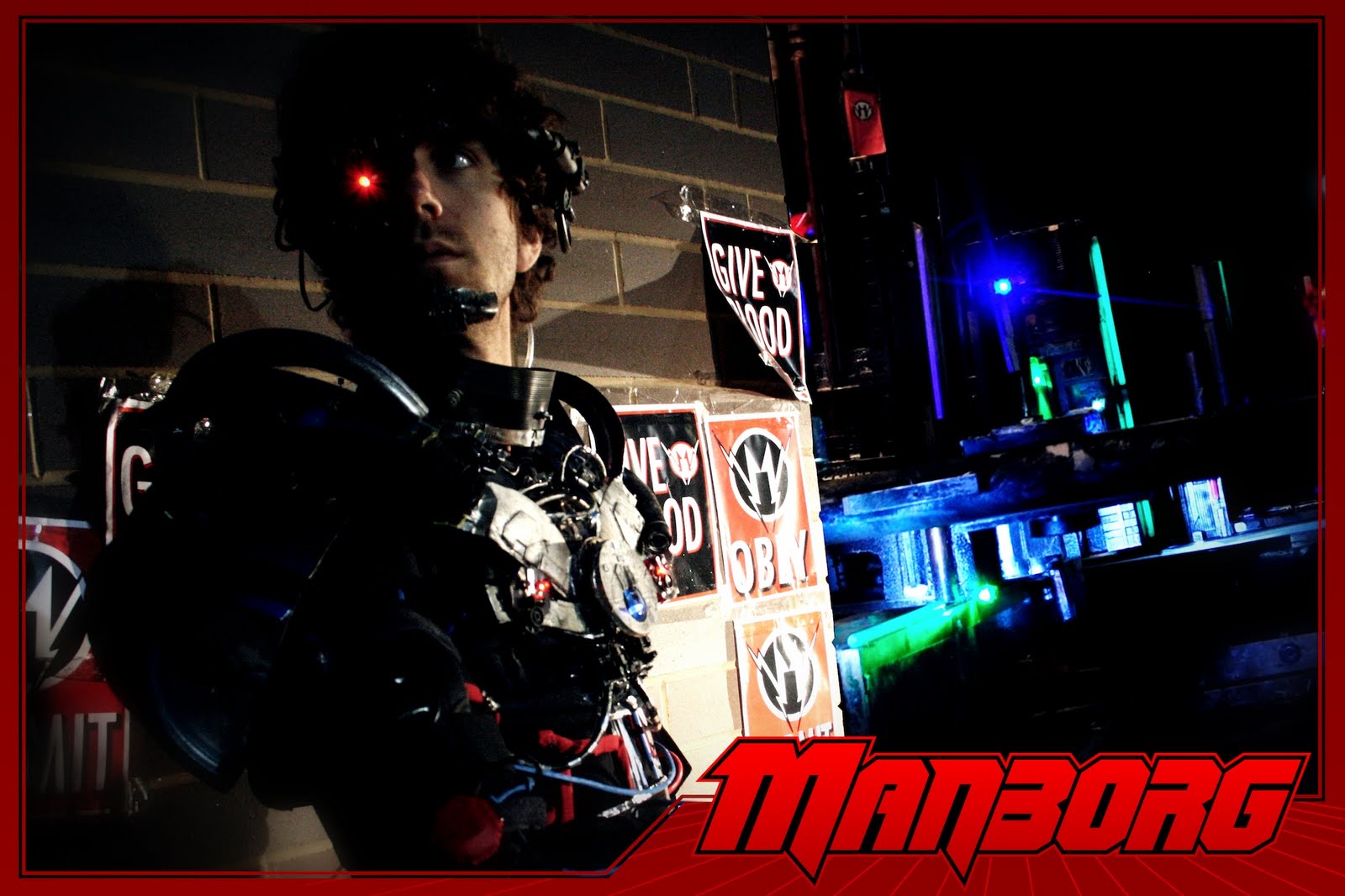 We're not too sure what to say about upcoming sci-fi film, Manborg – other than it looks a lot of fun.This brainchild of cult film fanatic, Steve Kostanski, follows a ragtag group of rebels, fighting Nazi demons. After a personal confrontation with their leader, Count Draculon, one of these rebels is obliterated, eventually waking as half man, half cyborg – manborg, if you will.
From the preview below, Manborg, has captured the feel of classic grungy, industrial seventies and eighties sci-fi/action – ensuring that it is going to be nostalgic fun for genre fans. It's also clear that Manborg is not taking itself too seriously, yet very obvious that a huge amount of effort and passion has gone into the project.
Manborg arrives on DVD on 7th January 2013. You can pre-order from Amazon. We're excited!